▪ Where are we operating
VASY TRANSPORT also offers excellent Long Distance Moving Services. We have been one of the top moving companies in the Toronto - Ottawa - Montreal - Kitchener - Kingston - Halifax - Fredericton - Charlottetown area since 2003. We perform residential and commercial movings to and from the following cities: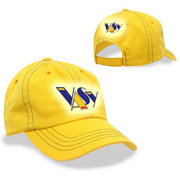 Toronto, Montreal, Ottawa, Kingston, Kitchener, Belleville, Oshawa, Oakville, Cambridge, Guelph, Waterloo, Hull, Gatineau, Hamilton, Niagara Falls, St-Catharines, Burlington, Mississauga, Brantford, Whitby, Peterborough, Markham, Cornwall, Quebec, Sherbrooke, Halifax, New Gasgow, Truro, Sydney, Fredericton, Edmundston, Saint John, Moncton, Charlottetown, Summerside, Stratford - Ontario, ON - Quebec, QC - Nova Scotia, NS - New Brunswick, NB - Prince Edward, PE.
Our long distance movers are professionals who will take the time to make sure your moving needs are met in full. We know moving can be a stressful time, especially long distance moves, our home movers will make the transition as smooth as possible for you and your family.

▪ What is included in our long distance moving services?
▪ Flat rates with no hidden fees for stairs, gas, hollydays, weekends, traveling or other unforeseen extras
▪ Clean and well maintained trucks - cargo van, 12ft, 16ft, 20ft, 26ft
▪ Professional movers - trained and courteous
▪ Full range of modern moving equipment - hand-trucks, straps, blankets, tools kit, tape, mattress cover
▪ GPS for each truck - avoiding the big delivery delays and allowing real time vehicle tracking
▪ Free no-obligation estimates
▪ ▪ ▪ free on-site estimates - Toronto and Montreal area only call
▪ ▪▪ ▪1.888.808.VASY (8279) /9am-6pm/7days
▪ ▪ ▪ free over the phone estimates - call 1.888.808.VASY (8279) /9am-6pm/7days
▪ ▪ ▪ free online estimates filling out the "GET A QUOTE" form
▪ Fast delivery boxes & packing supplies - BUY IT NOW !!!
▪ Signed contracts and/or online contracts
▪ Basic insurance
To book a moving / to get a flat rate / to ask any question about our service - just call:
1.888.808.VASY (8279)
9am-6pm/7days
▪ Home ▪ Long Distance Moving ▪ Local Moving ▪ Get a Qoute ▪ Rent a Storage Unit ▪ Contact us ▪ Jobs ▪
moving from/to: toronto ► montreal ► ottawa ► kitchener ► kingston ► belleville ► oshawa ► oakville ► cambridge ► guelph ► waterloo ► hull ► gatineau ► hamilton ► niagara falls ► st catharines ► burlington ► mississauga ► brantford ► whitby ► peterborough ► markham ► cornwall ► quebec ► sherbrooke ► VASY TRANSPORT INC ►
► Moving to Kingston ► Moving to Waterloo ► Moving to Guelph ► Moving to Burlington ► Moving to Hamilton ► Moving to Barrie ► Moving to Brantford ► Moving to Markham ► Moving to Peterborough ► Moving to Mississauga ► Moving to London ► Moving to Cambridge ► Moving to Kitchener ► Moving to Belleville ► Moving to Kanata ► Moving to Nepean ► Moving to Oakville ► Moving to Oshawa ► Moving to Newmarket ► Moving to Vaughan ► Moving to Brampton ► Moving to Pickering ► Moving to St Catharines ► Moving to Niagara Falls ► Moving to Milton ► Moving to Ontario ►
Movers Montreal to Halifax ► Movers Ottawa to Halifax ► Movers Toronto to Halifax ► Movers Montreal to Fredericton ► Movers Ottawa to Fredericton ► Movers Toronto to Fredericton ► Movers Montreal to Charlottetown ► Movers Ottawa to Charlottetown ► Movers Toronto to Charlottetown ► Movers Ontario to Nova Scotia ► Movers Ontario to New Brunswick ► Movers Ontario to Prince Edward ► Movers Quebec to Nova Scotia ► Movers Quebec to New Brunswick ► Movers Quebec to Prince Edward ►