MOVERS from/to MONTREAL to/from HALIFAX, NS FLAT RATES
We are doing movings Montreal to Nova Scotia (Halifax, New Gasgow, Truro, Sydney)
Important information you need to know before you start your move to Halifax from Montreal. Planning a long distance move from Montreal to Halifax, Nova Scotia can be accomplished, simply with enough researching and budgeting ensuring success. When searching for Montreal movers for your long distance move, investigating the prospect movers for past experiences moving clients from Montreal to the province of Nova Scotia or to the city of Halifax in general will not only show professionalism on your behalf in researching local companies but also keep your mind at ease during this transition. Moving from Montreal to Halifax, Nova Scotia can be complex with many steps implicated to ensure everything goes as planned with precision and care. Thus finding a reliable and experienced long-distance moving company is important when planning such a large move from Halifax to Montreal. Finding a reliable mover can give you the satisfaction and peace of mind keeping you focused on other tasks involved during the move. Selecting the right moving company or long distance movers in Montreal in general without the appropriate research can be time consuming, however checking company references, prior satisfied customer referrals, and that the moving company you choose operates or has operated in the past with the city you'll need to move to will always keep you one step ahead in your move. If you want to move your piano or pool table to Halifax from Montreal, ask if the movers have experience and all equipment for that! Selecting Montreal VASY Moving Service - you are going to make sure your possessions are safely and securely transferred, and that this is done as quickly as possible. The choice is up to you! Good luck and happy moving!
Halifax, the capital of Nova Scotia and the largest municipality in Atlantic Canada, lies on a peninsula alongside one of the world's largest deep water harbors. Halifax International Airport has more flights to more destinations than any other airport in Atlantic Canada. The airport is served by 19 commercial airlines including Delta, Northwest, Air Canada and West Jet offering nonstop service to destinations throughout Canada and the U.S. The airport is in the midst of a 10-year Airport Improvement Program that includes expanding domestic and international arrivals areas.The entire Halifax region delights many tourists with its impressive array of entertainment, museums, galleries, historic sites, fine restaurants, colorful gardens and lively nightlife. Through our 188 communities, explore charming seaside towns, sun-drenched beaches, sparkling coves and miles of rugged shoreline guarded by graceful lighthouses. Imagine the vivacity of city living, the charms of small town life and the beauty of nature - all in one place!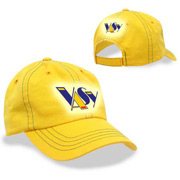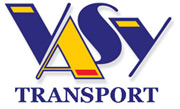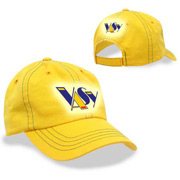 - PROFESSIONAL DOOR TO DOOR MOVING SERVICE -
- REASONABLE RATES -
1.888.808.VASY (8279)
9am-6pm/7days
▪ Home ▪ Long Distance Moving ▪ Local Moving ▪ Get a Qoute ▪ Rent a Storage Unit ▪ Contact us ▪