MOVERS from/to Quebec to/from New Brunswick FLAT RATES
We are doing movings Quebec to / from New Brunswick, NB
(Montreal, Quebec city, Sherbrooke, Trois Rivieres, Gatineau, Drummondville, Sorel) to / from (Fredericton, Edmundston, Saint John, Moncton)
Important information you need to know before you start your move to New Brunswick from Quebec. Planning a long distance move from Quebec to New Brunswick, can be accomplished, simply with enough researching and budgeting ensuring success. When searching for Quebec movers for your long distance move, investigating the prospect movers for past experiences moving clients from Quebec to the province of New Brunswick or to the city of New Brunswick in general will not only show professionalism on your behalf in researching local companies but also keep your mind at ease during this transition. Moving from Quebec to New Brunswick, New Brunswick can be complex with many steps implicated to ensure everything goes as planned with precision and care. Thus finding a reliable and experienced long-distance moving company is important when planning such a large move from New Brunswick to Quebec. Finding a reliable mover can give you the satisfaction and peace of mind keeping you focused on other tasks involved during the move. Selecting the right moving company or long distance movers in Quebec in general without the appropriate research can be time consuming, however checking company references, prior satisfied customer referrals, and that the moving company you choose operates or has operated in the past with the city you'll need to move to will always keep you one step ahead in your move. If you want to move your piano or pool table to New Brunswick from Quebec, ask if the movers have experience and all equipment for that! Selecting Quebec VASY Transport Moving Service - you are going to make sure your possessions are safely and securely transferred, and that this is done as quickly as possible. The choice is up to you! Good luck and happy moving!
New Brunswick, one of Canada's three Maritime provinces and is the only province in the Canadian federation that is constitutionally bilingual (English–French). It was created as a result of the partitioning of the British Colony of Nova Scotia in 1784. Fredericton is the capital and Saint John is the most populous city. Greater Moncton (Moncton, Dieppe, Riverview) forms the province's largest census metropolitan area. In the 2011 nation wide census, Statistics Canada estimated the provincial population to have been 751,171. The majority of the population is English-speaking, but there is also a large Francophone minority (33%), chiefly of Acadian origin.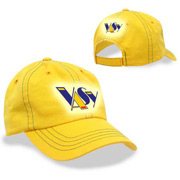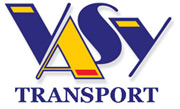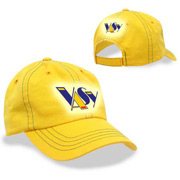 - PROFESSIONAL DOOR TO DOOR MOVING SERVICE -
- REASONABLE RATES -
1.888.808.VASY (8279)
9am-6pm/7days
▪ Home ▪ Long Distance Moving ▪ Local Moving ▪ Get a Qoute ▪ Rent a Storage Unit ▪ Contact us ▪