GET A QUOTE

fill out the simple form bellow and in
short time
you will get an official price by email.
Is your moving day approaching? Whether you're moving from Montreal to Ottawa or from Ottawa to Montreal, VASY TRANSPORT long distance moving service has everything you need to dive head first into your new adventure! We've travelled the road between Montreal and our country's Capital more than once; we'll lead you safely to your destination thanks to an array of turnkey services for your long distance move.
Move to Ottawa?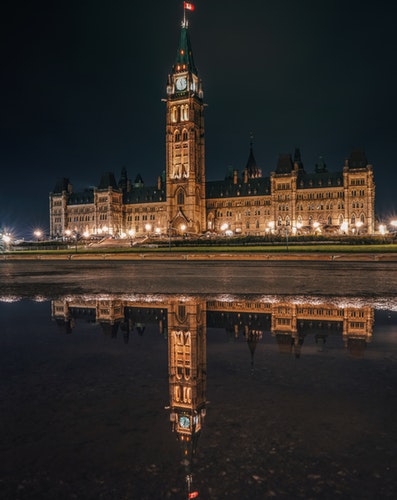 Moving from Montreal to Ottawa can be complex with many steps implicated to ensure everything goes as planned with precision and care.

Montreal to Ottawa VASY Movers: when searching for Montreal moving companies to assist with your long distance move to Ottawa, without the appropriate research can be time consuming, however checking company references, prior satisfied customer reviews and comments, and if they have experience moving clients to Ottawa in the past or with long distance moving in general.

Traveling from Montreal (Quebec) takes only a 2-hour drive to Ottawa (Ontario). The cost of moving to Ottawa from Montreal won't break the bank and it won't take a week either. Montreal Ottawa movers take excellent care of easing the moving experience as much as possible.
A good Montreal to Ottawa moving company will offer a great start to your new life adventure, and take most of the effort out of the ordeal. Moving to Ottawa from Montreal will be an adventure with more pros than cons. With the right help, moving will be fast, easy and painless. Just don't forget to choose the right professional movers.
Montreal is a second largest city in Canada with its 3,6 million population itself and very important center of industry, commerce, culture and technology, that's why moving to Ottawa from Montreal can be very difficult decision. But those who can't decide what to do in this article can find why others moving to Ottawa. Moving is a small word for a huge ordeal. Planning on moving to Ottawa may seem daunting at first, but you'll soon agree that it can all be a great adventure.
\Many companies offer professional long-distance moving services and most of them can be found online. But which one is the right for you? VASY TRANSPORT moving company offering hassle free long distance moving services all across Canada. They are one of the most professional movers in Montreal that proud to provide local moving service in Montreal and Ottawa neighborhoods like:
Nepean, Richmond, Rockcliffe Park, Harwood Plains, Old Ottawa East, Old Ottawa South, Stittsville – Basswood, Carp, Greely, Westboro, Manotick, Island Park, Kanata Lakes, Civic Hospital

If deciding to move to Ottawa from Montreal there are many things to keep in mind to ensure a successful move. Achieving a successful long distance move can be accomplished with enough planning, research and budgeting before your destined moving date.

We move all size of apartments, private residences, houses, condos, and we take care of commercial move, office, business and corporation. We are restaurant and hotel moving experts. Also, we can move from Montreal to Ottawa your upright or grand piano; we offer a special moving service for pool and snooker tables.

We provide all the necessary equipment and moving supplies: dollies, straps, moving blankets, boxes, mattress bags, wardrobe boxes, etc.

Our moving trucks are regularly inspected, and meet the most stringent requirements of the trucking industry and meet the norms of the Quebec Commission of Transport.
VASY TRANSPORT wishes you good luck if you're moving from Montreal to Ottawa!
moving from Toronto to Montreal
moving from Toronto to Ottawa
moving from Montreal to Ottawa
moving from Montreal to Toronto
moving from Ottawa to Toronto
moving from Ottawa to Montreal